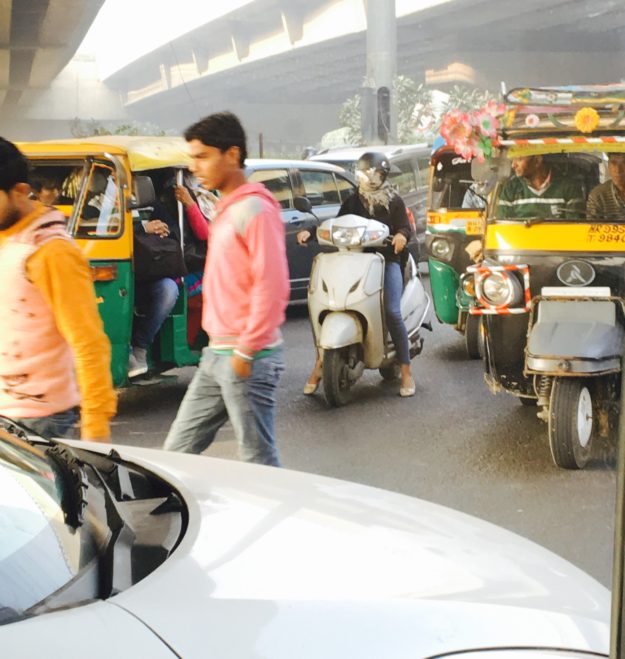 Working in India has many similarities to working in the U.S.  It also has many differences. I can only speak of my experiences so far and it includes working with one of the largest companies in India.
Working Conditions Vary
The building we are in has nearly 4,000 workers. It's quite modern with lots of glass. It even has a glass elevator, large fountain in the lobby, a huge open courtyard with palm trees in the center, cafeteria and daycare. The bathrooms have bathroom attendants. Directly across the street is a huge pile of garbage and homeless people. It is quite a contrast. The street vendors argue for the best spaces out front and dozens of tuck-tucks await their eager passengers ready to commute home after a long day of work.