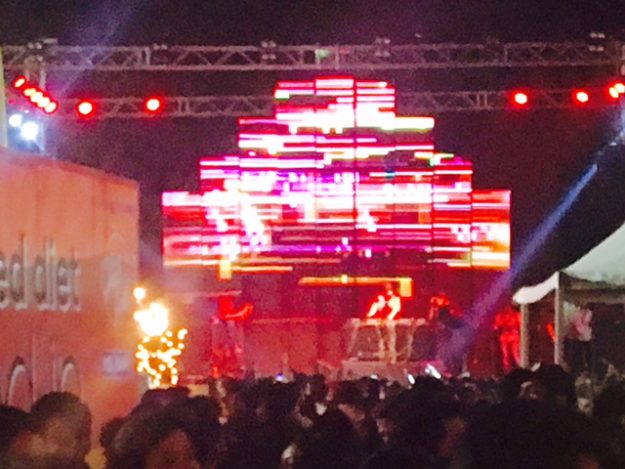 The Grub Fest is a fun food festival in India that also has live music, drinks, dancing and cooking demonstrations.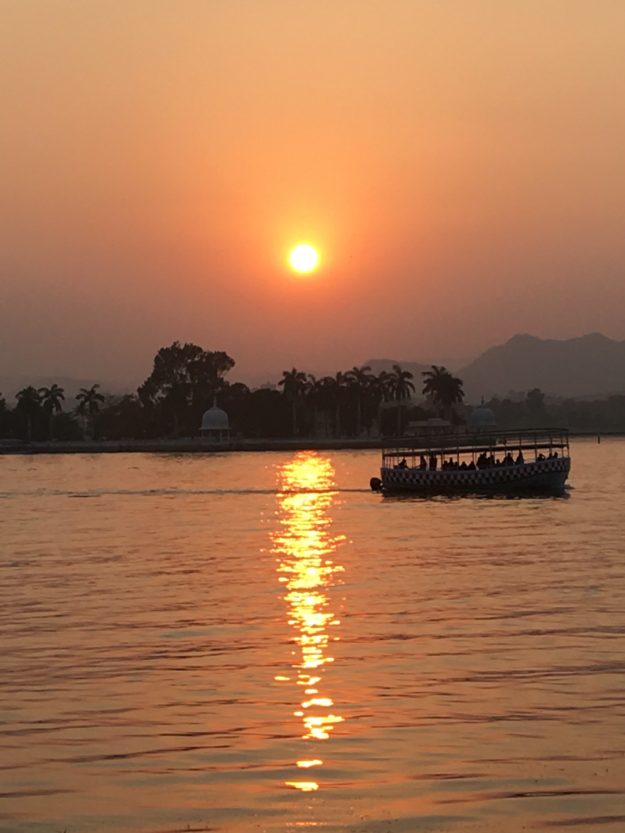 Udaipur is in the state of Rajasthan and is a popular romantic destination. We flew IndiGo Airlines which is one of the domestic choices for flights within India. A quick hour and $100 USD for the ticket and we were there.
Lake Pichola
We checked into our quaint little hotel called Mewar Hevali, which cost only about $30 USD per night. It was colorful and comfortable and just about half a block from Lake Pichola.  The first thing we did was sit down on the guard (stairs going down into the lake) and just take in the sounds and beauty of the picturesque scenery.  I can tell you that after being in Delhi, the sights and sounds of a lake, along with the blue sky, moved me to tears. We watched a woman wash her laundry in the water and a couple of people came down to bathe.  I saw a small fishing boat with two fisherman checking their nets. Later that evening we watched the sunset from a rooftop restaurant called the Rainbow Restaurant. It soon became our favorite place for Masala Chai Tea and Poray (pronounced Poor Awe). It's a southern Indian rice dish made with flattened puff rice and spices. So good!