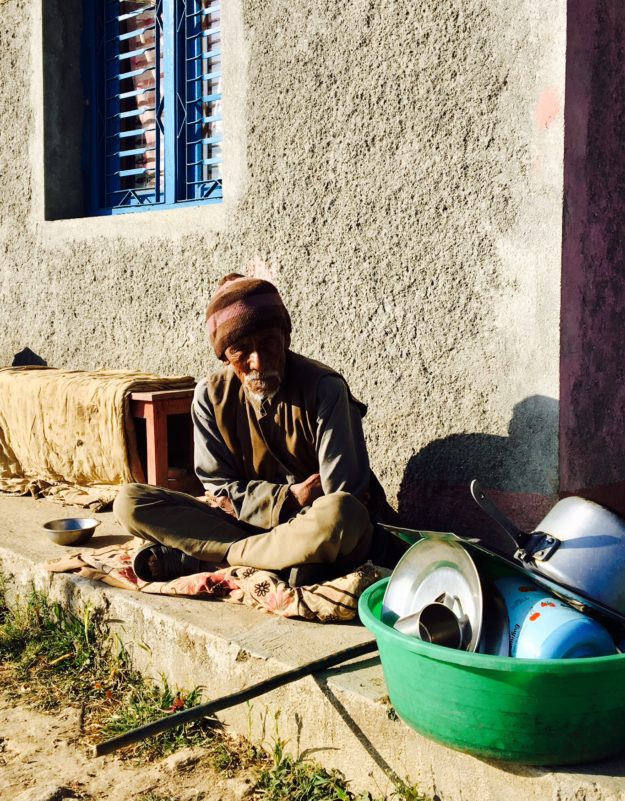 Nepal is a beautiful country full of gorgeous countryside, fascinating cultural and a rich history. But my favorite thing about the country was the people. They left me with a lasting impression of peace, happiness and love.
They are happy
The Nepalese people were always so happy! They had big smiles on their faces and always gave us a warm greeting. According to Phycology Today "a happy person is someone who experiences frequent positive emotions, such as joy, interest, and pride, and infrequent (though not absent) negative emotions, such as sadness,anxiety and anger. Happiness has also been said to relate to life satisfaction, appreciation of life and moments of pleasure." To me this has never been more evident than on the faces of the Nepalese people.
They are simple
This may be closely related to number 1. Perhaps when you don't have to spend two hours a day commuting or have to worry about posting on all your social media it is easier to just be happy. The people that I saw were very poor. They lived in little shanties and were lucky if they had electricity. Yet they seem to genuinely appreciate what they have, instead of focusing on what they don't have.