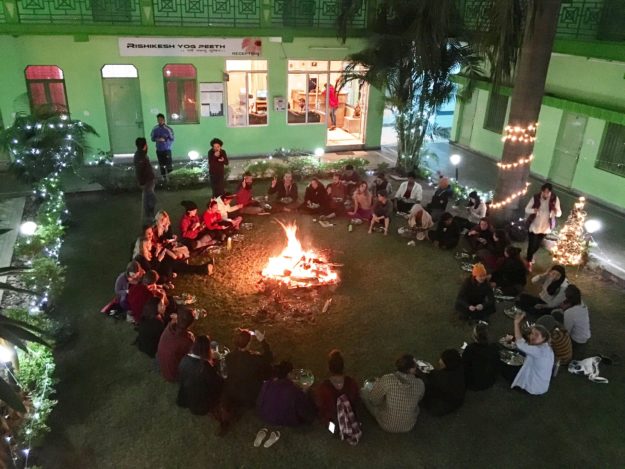 I was watching a funky looking Indian Santa Clause shake his fake balloon belly on the dance floor when it hit me. It was my weirdest Christmas ever. While all my friends and family were enjoying turkey and opening gifts in America, I was spending my Christmas in Rishikesh, India.
It all started out as a pretty traditional Christmas Eve. My yoga ashram, Rishikesh Yog Peeth, decorated the courtyard with Christmas lights, played classic Christmas music for us and lit a nice bond fire. They even had a small Christmas tree set up. It was a really lovely start to the holiday weekend.
Unexpected visit from a friend
My phone rang and it was Kirti. He surprised me with an unexpected visit and I was delighted to spend Christmas weekend with someone special. I wouldn't be alone after all!  We wasted no time heading out on the town to find some festivities. Someone told me that Anaa's Café was having a nice Christmas celebration so we climbed into a taxi to go check it out.