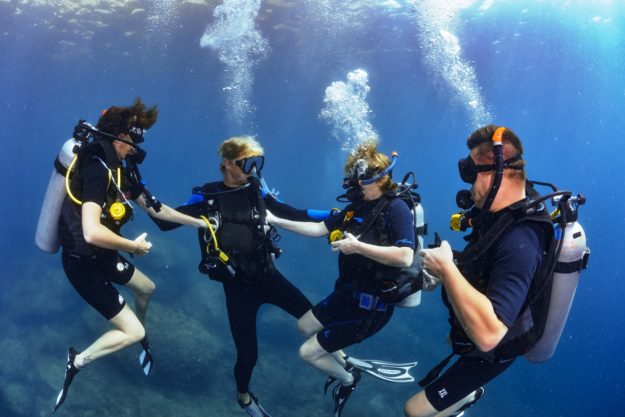 I tend to make a lot of new friends during my travels. The human connections are an important part of my journey. Some people leave a lasting impression on me, and my scuba instructor was a perfect example. Nick Parry surprised me with his intelligence. When I found out he speaks fluent Chinese and Thai, I knew there had to be much more to him than just a 27-year-old adrenalin junky teaching scuba at Kon-Tiki Lanta.
Where is he from?
I was surprised to find out that Nick is from my own neck of the woods. He grew up in McMinnville, Oregon, which is about an hour away from my home. McMinnville is a small rural town, probably not well known for turning out adventurous world traveler types. But Nick learned to scuba dive with his father when he was only 14 years old and went to work in China as an interpreter immediately after high school graduation.
What does he do for fun?
He went back to the USA to attend the University of Montana, where he earned a degree in Linguistics and English Literature. He also got certified as a snow board instructor and as a mountaineer. Nick says adrenaline sports are his thing. He has summited Mount Rainier 3 times and has also climbed the peak of the Three Sisters. His dream is to one day tackle the Himalayas.