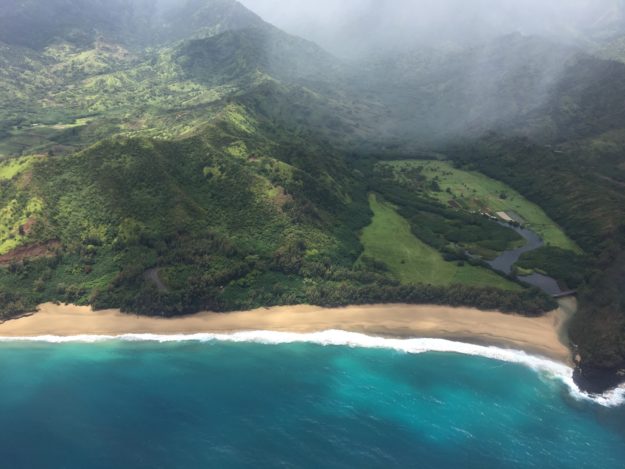 If you ever visit the magnificent island of Kauai, make sure that seeing the Ne Pali coast is high on your list of things to do.The sheer splendor of it will leave a lasting impression.
Nepali Pirates
I'm still a little sore from the boat ride, but boy was it worth it! Nepali Pirates offers a fun day cruise up the Na Pali coast that is full of thrills and spectacular beauty. The whole trip took about 5 hours and includes a bouncy ride on their Zodiac, snorkeling, and snacks.
Paradise
Many famous films have been shot on the Ne Pali coast, including Jurassic Park and Pirates of the Caribbean. It's easy to see why. The Ne Pali coast is simply paradise. Lush green valleys and huge waterfalls sit next to gorgeous sandy beaches and incredible coral reefs. Layers of colors fill the landscape, including red rock, various shades of green from the massive rain forest, black lava rock, soft beige sand and the clear turquoise sea water.