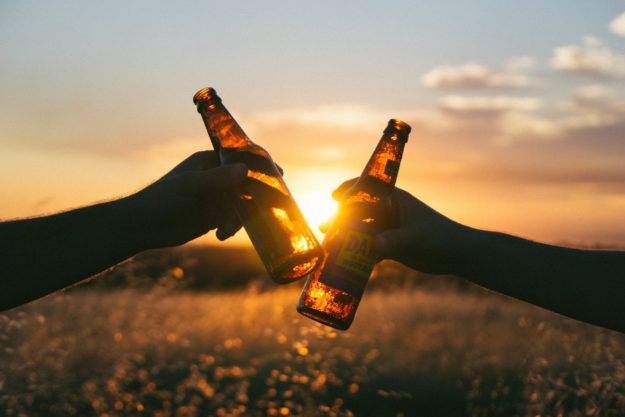 I've had a lot of weird experiences on this cross-county motorcycle trip, but my wild night in Badgerville, Wisconsin might top them all. I spent the night in Badgerville RV Park, just off the freeway, and next to Kegonsa State Park. I was assigned a cute little spot next to the fish pond.
The neighbors
As I was setting up I met the neighbors, Dave and Tami. I couldn't help but notice that they, and most of the RVs in the park, had decks and sheds. Turns out that instead of buying a weekend cabin like many of us do in the northwest, people in that part of Wisconsin buy a year around spot to park their RVs, and then they proceed to customize it with decks, fences, sheds, and so on. As a result, most of the weekend residents know each other. They also have their own golf carts just for driving around the RV park.
The bar
Next to the office was a cute little bar, and I had some computer work to do that required WIFI, so I figured that was as good of a spot as any to get my work done. I sat there working for about 2 hours and it was nonstop entertainment. I met Jan, who had lived in the park for 15 years! She was the first to arrive and one of the last to leave. I also met Big Joe, a large guy with a fun sense of humor. who insisted on buying me a drink, and another drink, and another….