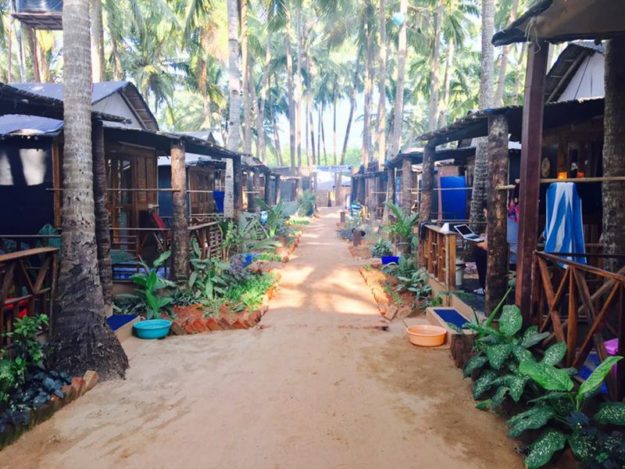 My stay in Goa was entirely too short. It's the type of place where you immediate relax and never want to leave. In fact, many people do just that. Agonda Beach and Palolem are two of the lesser known gems of the area. They are located only about 30 minutes apart from each other in the southern part of the Goa coast.
Agonda Beach
Agonda is tiny and very laid back. It consists of mainly one road that is lined with vendors from one end to the other. Everything you need is there, from colorful clothing, to a pharmacy, tourist booking offices, laundry, fruit stands and so on. In India, your entire day can easily be taken up by running a few simple errands. They don't have giant one stop shopping centers like we do in the USA. Instead, you buy everything individually from small shop keepers. These people quickly because friendly faces that brighten day with their big smiles.
My Accommodations
I stayed in a small bungalow at a place called the Seat Star Resort. The cost was about $30 USD per night. It was about the size of a small hotel room. It consisted of a bed, a small wardrobe closet and a private washroom. It was simple but cute. The best thing about Sea Star is that it is situated on the beach. A short sandy path leads from the reception desk, down to the café and finally to the beach. The sand is brown and a little rougher than some, but still a lovely place to spend the day basking in the sun and watching all the beach activities. There are volleyball nets set up and ready for play, along with boat rides and kayaks available. The beach is lined with resorts and restaurants so anything you need is readily accessible.