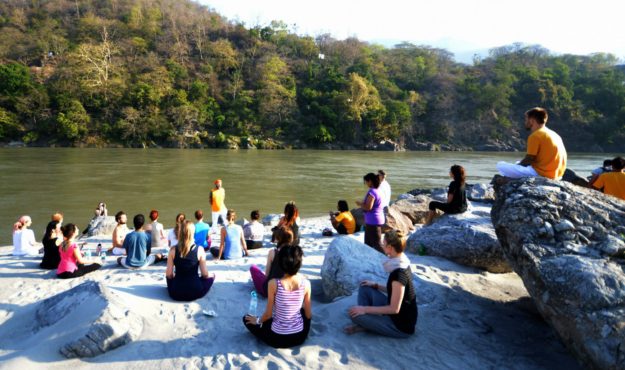 I have an amazing announcement!  I'm going to do something outrageous and way outside of my comfort zone! Wondering what it is?  Well keep reading.
This year in India has been brutal. Seriously, it's been the hardest year of my life, surpassing even my two divorces and the death of my mother in 2004. Never mind all the cultural differences, demanding work and loneliness. Each of those challenges has been exponentially compounded by a single factor, my diminishing good health.
The Cause of My Declining Health
Now to be fair, I can't blame it all on India. Yes, the pollution is awful! I can taste it in my mouth and feel it in my lungs. I've developed a persistent little cough since I've been here, much like many Indians. I'm always hacking up phlegm and sneezing. I usually have at least three sneezing fits every day.
Aside from the pollution problem and its effect on my health, I haven't been eating right. Indian food is very greasy and heavy on carbohydrates. The sauces (they call them gravy) are loaded with butter and oil. They use very few fresh fruits and vegetables in traditional Indian food. Slowly but surely I'm embarrassed to admit that I've nearly gained 10 pounds this year.
I haven't done a great job at exercising either, which also explains my weight gain. Usually I go to the gym and work out several times a week. Unfortunately, due to the time difference (currently 13.5) hours I often have conference calls very early in the morning or very late at night. Add to that the demotivation I've felt because of being away from my family and friends, feeling sluggish from a poor diet and my lungs being full of crap, and well, I've just fallen off the gym wagon.