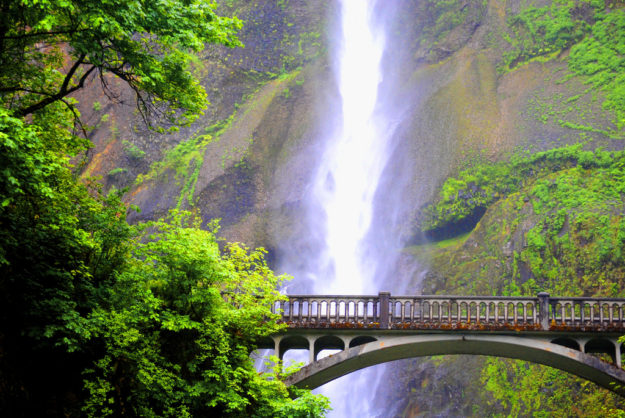 The road calls to me like a lover in the night. I'm not sure if it's an addiction, desire, or need, but nature beckons me, and so I must go. I didn't put a whole lot of planning into this trip, which is very unlike me. Perhaps it's because I was so busy selling my possessions and cleaning out my house, or perhaps it was just that I wanted to feel free of a schedule for once. Whatever the reason, I have an idea of my route, but like most things in life, it is subject to change.
Day 1: La Center to Pendleton
I left my home at about 10:00 this morning after handing over the keys of my house to my new tenants. I had intended to leave earlier, but the late start actually meant that I missed the early morning rain. I'm also fighting a cold, or perhaps it's just bad allergies, so I was moving a little slower than normal this morning. Finally, I had everything perfectly bungeed down and the weight distributed correctly. My leathers were cleaned and my saddle bags full. I secured my helmet and shifted into first gear. I was off on my 6,000-mile motorcycle trip. Born to Be Wild, my usual road trip song, blared in my head phones. I felt a surge of adrenaline as I got on the freeway. Finally….I was on my way!